(This is not a sponsored post)
I will preface this post by saying that I'm not a doctor and you should always check with your pediatrician/primary care doctor/ dermatologist before changing your health routine.
Skincare products in the US are big in the consumer world. But as a new mother, how do you know what is truly good for your baby and you? When a baby is a newborn they are absolutely pure and it seems that there is a rush to push products for new parents. So, I will preface this by saying what our pediatrician told us with our firstborn (for nursing mommies) breastmilk is like liquid gold and you can and should use it for topical issues. (And I know you know this but) You don't need to purchase products just because they are marketed to you. Also, be mindful about the household products you use, from laundry to cleaning products, as they can contribute to a healthy or toxic environment that really does affect your baby's gut biome and overall health/immune system. For an interesting read on this, you can read more here.
With that out of the way, many products aren't regulated and even products labeled 'natural' may not always be the best for your child. My best advice is to do your research. Call companies, read fine print on labels, and always trust your mommy instincts. If you're a nursing mom, it's especially important to be aware of what you apply to your own skin! As my six year old said the other day, "skin is your biggest organ!"
This will be a quick post about what products I've used for go-to skin care as a breastfeeding mom and for my baby. These aren't my regular cleansing things but the usual go-to's for the inevitable skin issues.
These are simply the things I've used while being a conscious consumer:
Since my baby was born I have always given him massages after his bath time for relaxation. I recommend Aura Cacia aromatherapy body oil (I use the lavender).
2. For rashes that pop up from allergies or environmental things I have used Desert Essence relief spray with eco-harvest tea tree oil
3. For an alternative to chemical laden antiperspirants, but one that keeps you from smelling awful with hormonal swings during the postpartum period, I have used crystal mineral deodorant roll-on.
4. For diaper rashes that pop up after introducing solids, I used Weleda baby derm diaper care cream.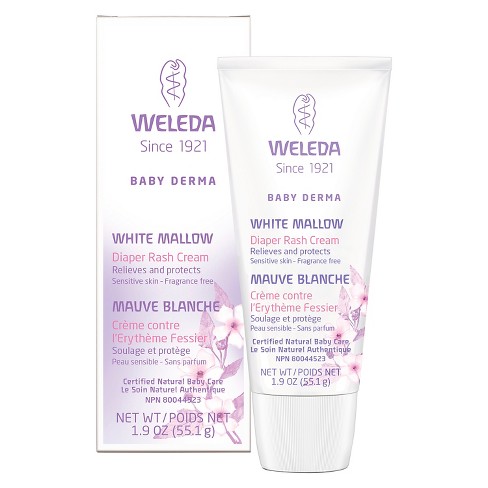 5. Lastly for the inevitable bumps once baby goes from crawling to cruising I use Living Flower Arnica Salve
So there you have it! My top five go-to topical skin products for mother and baby.
What are your favorite products?